An 85-year-old company, on today's disease management frontlines, swiftly deploys data protection
A Medical Device Manufacturer (MDM) with thousands of employees and customers worldwide, searched for a solution to protect their patient data while adhering to pertinent privacy regulations. This manufacturer regularly puts new medical devices out in the field, so they were eager to protect their products without the complication of different solutions for each device type.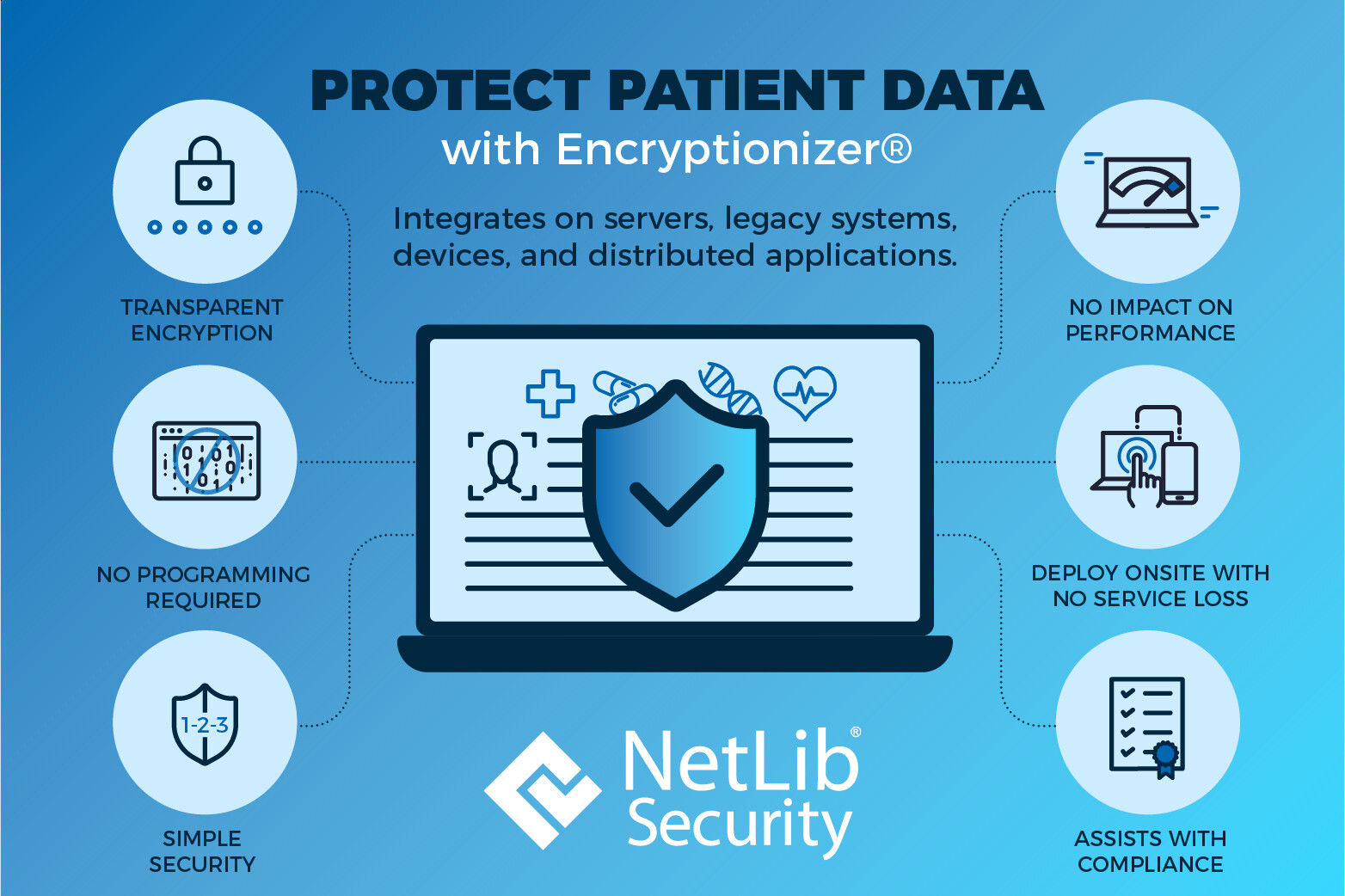 Personal Health Information (PHI), a critical component of healthcare operations and a tempting target to hackers, made protecting this MDM's customer's patient data a top priority. The European Union's General Data Protection Regulation (GDPR) and California Consumer Privacy Act (CCPA) have joined HIPAA (Healthcare Insurance Portability and Accountability Act) in requiring companies to meet their standards to protect patient's PHI. Combining these regulations with the Federal Drug Administration's guidelines and privacy laws created a complex hunt for a solution for the nearly century-old manufacturer.
This MDM deploys hundreds of products throughout the healthcare industry, such as microbiology testing systems and flow cytometers with their connected servers. Their customers are hospitals that tend to purchase equipment and medical devices in bulk. The solution they wanted needed to have a simple deployment strategy for stored data with the aspiration of no additional programming required. This is not what the MDM was finding in the marketplace, which was a patchwork suite of various products, until they discovered NetLib Security's Encryptionizer®.
Encryptionizer® is transparently tailored to encrypt data while still ensuring agile use, deployment, and integration on servers, legacy systems, devices and distributed applications. Encryptionizer® integrated with the MDM's current devices with the intention of rolling out the software onto future products without additional programming and virtually no impact on performance.
The MDM also plans to roll out encryption protection to legacy devices already deployed  in the field. Legacy medical devices and their connected servers create a highly vulnerable access point in the healthcare ecosystem, especially since they may no longer be supported by the developer. 
"Ensuring a seamless simple approach to data security has always been a primary goal," said Neil Weicher, Founder and CTO of NetLib. "Working with the client to address their pains with solutions that can be transparently deployed to scale and meet their key business needs was a great team effort across the board."
While many companies are still battling with how to address the problem of swiftly deploying data security, NetLib Security's Encryptionizer® has a cost effective and powerful encryption solution allowing developers to get compliant and move onto their next projects. 
See how Encryptionizer® works, layering encryption protection into your application and its sensitive data, and get compliant today.