For over two decades, NetLib Security has been the gold standard when it comes to data security. Our software can help you protect your reputation, minimize your regulatory risk, and protect the vulnerable information of your patients and employees.
NetLib Security's high performance data security software, Encryptionizer, can help you protect your patient data and meet HIPAA compliance in physical, virtual and cloud healthcare environments.
We Can Help You Be HIPAA Compliant By:
Transparently Protecting Patient Data: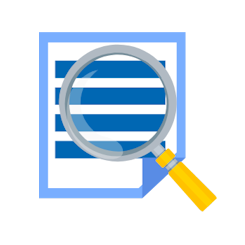 We transparently encrypt your patient data with virtually no impact on performance and no additional programming required.

Providing Cost Effective Solutions: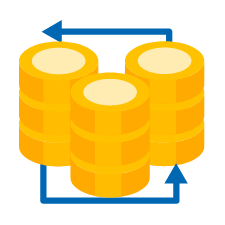 Our products ensure you don't need to break the budget to meet your encryption needs.

Fast Integration and Deployment: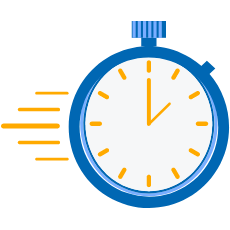 Our healthcare data encryption software is quick to install and easy to use allowing you to focus on your work while protecting patient data.
HIPAA Encryption Requirements
HIPAA requires both patient health information (PHI) and electronic PHI (ePHI) to be encrypted when "in transit" or when "at rest." HIPAA data at rest encryption requirements include patient and employee information stored on a flash drive. NetLib Security's patented, high performance data security platform, Encryptionizer, simplifies security for your stored data right out of the box. It transparently encrypts your stored data on systems, devices and distributed applications with virtually no impact on performance, and no additional programming required.
What is Data Privacy in Healthcare?
Recent attacks on healthcare organizations and the discovery of multiple new vulnerabilities highlight the need to make meaningful improvements to protect patient data. Healthcare entities including health insurance companies, HMOs, company health plans, and certain government programs that pay for health care, such as Medicare and Medicaid, most healthcare providers, and clearinghouses should ensure they are using software that is HIPAA compliant.
Developers of healthcare related software can incorporate NetLib's Encryptionizer to transparently encrypt and protect patient data of their clients. NetLib's Encryptionizer also protects developers' own intellectual property built into their applications and databases.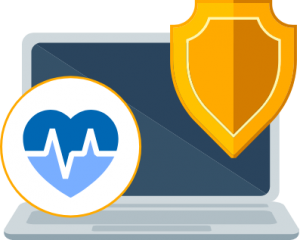 HIPAA Compliant Data Storage Measures
There are different HIPAA encryption protocols to protect ePHI including the Advanced Encryption Standard (AES-256), Transport Layer Security (TLS), OpenPHP (Pretty Good Privacy), and S/MIME. NetLib Security's Encryptionizer cryptographic modules are standardized on the AES-256 algorithm with optional formulations of the algorithm depending on use, each validated by NIST for the FIPS 140-2 standard. Three modes are provided for structured files, upward compatibility, or non-structured files.
TRUST NETLIB SECURITY FOR ALL OF YOUR HEALTHCARE DATA ENCRYPTION & SECURITY NEEDS
If you are looking for a reliable healthcare data encryption solution that can protect your patients' medical records, fill out our contact form below. At NetLib Security, we know how to protect patient data, and have worked hard to stay on top of the latest advances in our industry. Contact us today to learn more about our HIPAA compliance server encryption! Our team is waiting to assist you!