Encryptionizer NEP for Desktops
While the focus of corporations is typically at the server level, corporate desktops are also vulnerable. Desktops is where much of the work of the day is performed using local applications that is where Encryptionizer comes in.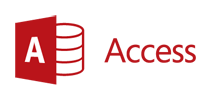 If someone can get access to the files or databases, they can see anything they want. Most desktop databases and files, no matter how complicated they seem, can be opened with a variety of tools like Excel, Access, or even a simple text editor. Try opening one of them with Notepad and you'll be amazed how much someone can see.

Encryptionizer NEP for Desktops allows for protection of all data associated with Desktop Applications and Desktop Databases (MS Office, MS Access, LocalDB, Visual FoxPro, .NET, Delphi, PostgreSQL, MongoDB, etc.) whether at rest or in transport.
Encryptionizer for Desktops will help protect the data of legacy, custom developed or off-the-shelf applications, without requiring any coding changes to the application.
Encryptionizer is easy to deploy on each desktop. After installation, a few point and clicks and your application is protected.  No interruption to the work flow. The user does not need to know any passwords or special tricks to keep all application data encrypted. As a matter of fact, they won't even know it is in place.If you have more than about 10 desktops to protect, we can assist you with packaging a roll-out module.

If you are an Application Developer who wishes to distribute an application either commercially or internally on a larger scale, contact us about our Developer Version.
If you need to protect data in SQL Express, please see our Encryptionizer for SQL Server product.