Encryption Key Manager
The constant fear of a data breach is the top priority in today's volatile business climate. From budget considerations to globally disparate work forces, the challenges are many.
NetLib Security has redefined global data security management with its new cost effective platform: Encryptionizer Key Manager (EKM). Encryptionizer Key Manager takes Encryptionizer to the next level, allowing you to easily administer from one central location while providing powerful centralized key management. An innovative, easy to deploy security solution to protect, manage and defend your data while enabling the growing areas of compliance, EKM enables organizations of all sizes to configure and control their encryption needs across the enterprise – no matter where they reside geographically across physical, virtual or cloud environments. The administrator will be able to easily control key management to meet the privacy and other compliance standards.
Key Features of

Encryptionizer Key Manager
Easy-to-deploy and configure
Centralized encryption keys
Centralized management
Simpler Key rollover
Simple point-and-click interface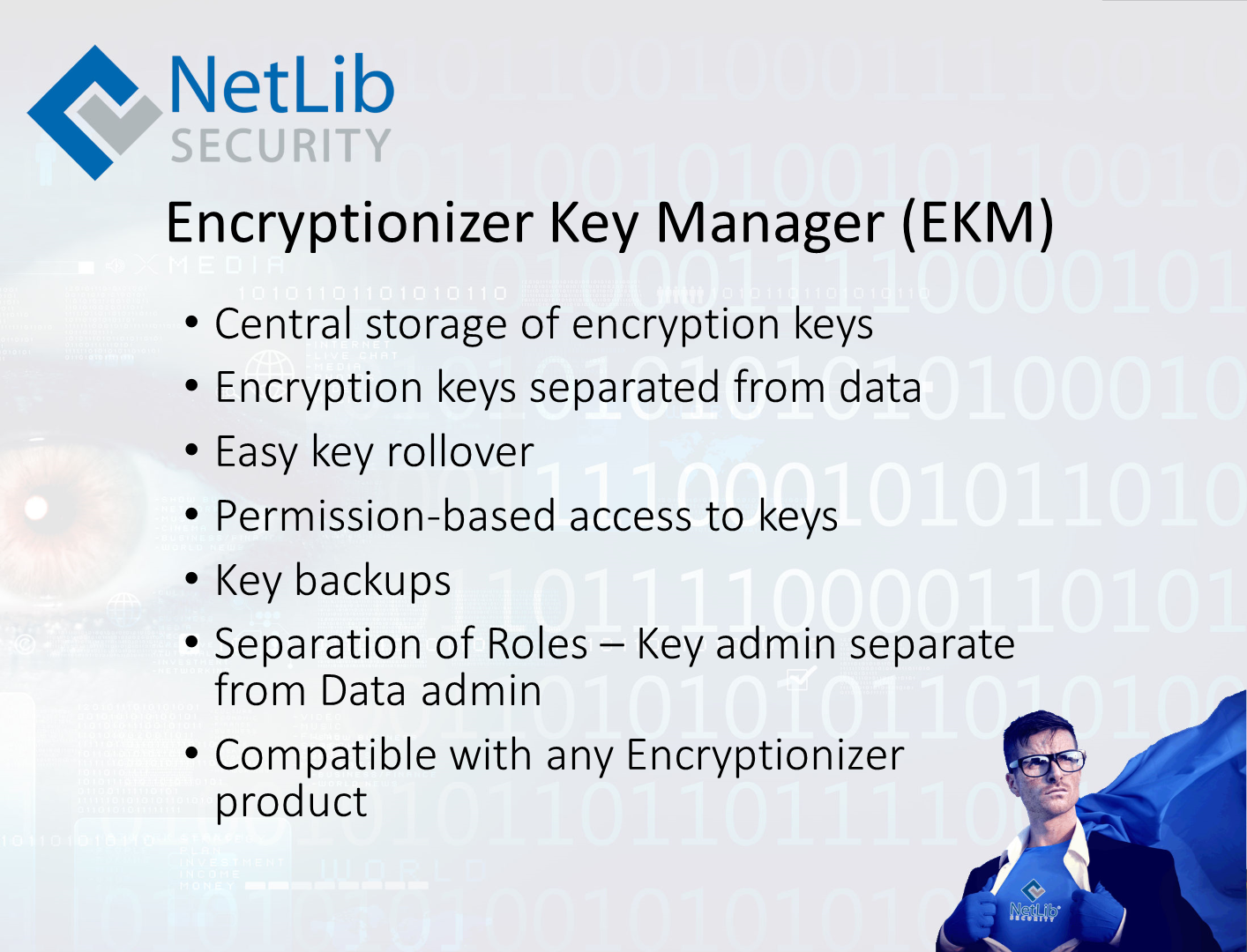 Key Management
Once an organization decides to encrypt their data, enterprise security then depends on encryption and key management – the ability to generate, distribute, store, rotate, and revoke/destroy cryptographic keys as needed to protect the sensitive information with which they are associated. Successful key management is critical to your data security.
Video of a Sample deployment of EKM