How to Solve Healthcare's Great Data Security Dilemma
Data breaches in the healthcare sector have been on the rise for some time.
The reason is simple: Personally Identifiable Information (PII) is highly valuable on the dark web. This information, if obtained by malicious actors, can be used to steal identities, money, and livelihoods, making it a highly sought-after commodity.
Who pays the bill for these breaches?
Even though governments have implemented data privacy laws and hold companies accountable for data breaches, the impact is still felt primarily by the individuals who have entrusted their data to these organizations. They may have their information sold to the highest bidder or have their lives drastically impacted by the nefarious behavior of bad actors. Consumers and users of the healthcare industry must continue to demand stronger protections of their personal data.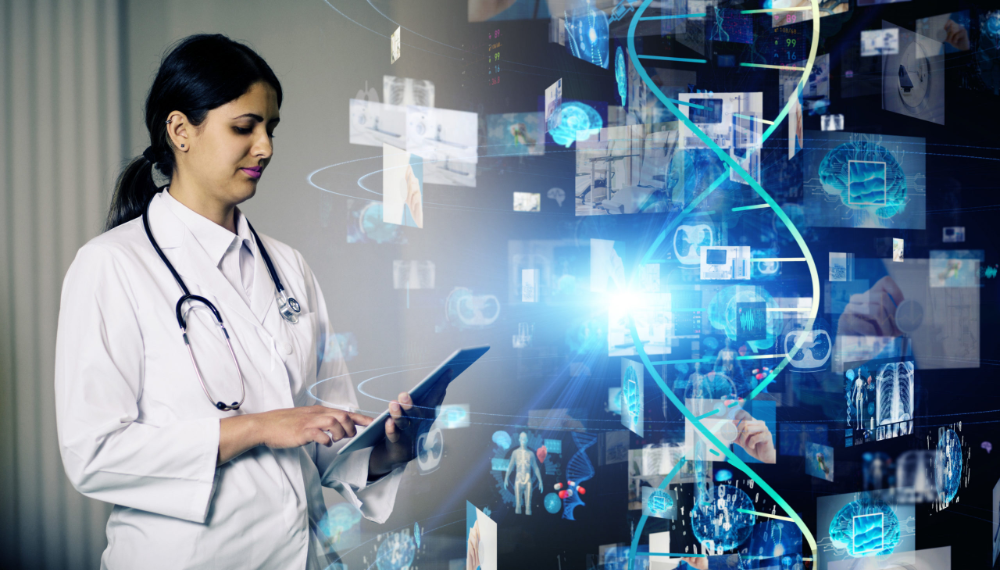 The stats and facts don't lie
According to IBM Security's Annual Cost of a Data Breach Report, the average cost of a data breach has reached a record high of $10.1 million, with a 9.4% increase in penalties from 2021 – 2022. As a result, 60% of organizations have had to raise their prices to cover the expense of data breaches.
While all industries are affected, healthcare has been particularly hard hit, with the highest penalties for data breaches for 12 consecutive years. For example, Scripps Health incurred a cost of $112.7 million, mostly in lost revenue, from a single data breach in May 2021. In another instance, the University of Vermont's breach totaled $54 million, including the expense of rebuilding the facility's computer network.
The proliferation of medical devices across the industry in recent years has made it even more vulnerable to data breaches. Often these devices are legacy systems that lack sufficient security measures to protect their stored data. Now, more than ever, solutions such as encryption of the stored data have become paramount for protecting one's personally identifiable information (PII) and PHI from cybercriminals. Check out our brief instructional video to see how our unique solution works and the strong benefits it provides.
Pain points beyond the pale
Insurance companies are becoming increasingly restrictive in their coverage for "cyber warfare," refusing to cover breached entities in more and more situations. Scripps' insurance provider reimbursed only $35 million of the damages, and the University of Vermont's was $30 million. While insurance can help mitigate the cost of data breaches and ransomware, the insurance providers are trying to reduce their own potential losses through the coverage they offer. Some, for example, will only cover losses from cyberattacks if they are classified as terrorism, depending on certain criteria.
The patient impact
Record numbers of patients' personal data continue to be compromised year after year. In 2021, around 44 million people were impacted by healthcare breaches, compared to 14 million in 2018. In the first half of 2022 alone, the HHS Office of Civil Rights has recorded 373 data breaches against healthcare organizations: and these are just the reported incidents. While this represents a slight reduction in incidents compared with the year before, data remains a valuable commodity and a vulnerability whose theft is a primary goal for countless bad actors.
Deploying security solutions remains the most effective way to reduce the financial damages of a breach, the IBM report states, to protect against cyber criminals and internal error that can lead to data exposure.
Encryption is the key
NetLib Security's Encryptionizer solution for healthcare organizations offers transparent data encryption to protect and secure PHI and EHR. Encryptionizer requires minimal configuration, no additional programming, and virtually no impact on performance,making it an easy and efficient option. The solution provides the key components across physical, virtual and cloud environments for data protection, and supports HIPAA compliance by encrypting PHI and EHR.
Encryption is the last line of defense in maintaining cyber hygiene for any company. By ensuring that cyber criminals cannot make use of or steal any data they exfiltrate, it can prevent further financial and reputational damage.
Request a free evaluation of Encryptionizer here to see how it can help your data security posture.
About NetLib Security
NetLib Security has spent the past 20+ years developing a powerful, patented solution that starts by setting up a formidable offense for every environment where your data resides: physical, virtual and cloud. Our platform simplifies the process while ensuring unprecedented levels of security are in place.
You can simplify your data security needs by utilizing Encryptionizer to satisfy your security requirements quickly, and with confidence. Encryptionizer is an easy and cost-effective way to proactively and transparently protect your sensitive data. It allows you to quickly and confidently meet your security requirements. With budget considerations in mind, we have designed an affordable data security platform that protects, manages, and defends your data, while also enabling compliance.
Protecting your data doesn't have to break the bank, but not protecting it will.
NetLib Security works closely with government agencies, healthcare organizations, small to large enterprises spanning financial services, credit card processors, distributors, and resellers to deliver a flexible data security solution to meet their ever changing needs. For more information or to request a free evaluation visit us at www.netlibsecurity.com.
——————-
Jan 30, 2023
Originally published at: https://www.netlibsecurity.com
Copyright: NetLib Security, Inc.