Remote Work: Protecting Critical Data in a Hybrid Environment
Remote work is here to stay. One of the most enduring legacies of COVID has been the movement of personnel away from the office. Whether hybrid or full-time, employees who work remotely pose a new set of challenges for IT managers who need to protect sensitive data on a variety of devices.
The number of potential attack vectors multiplies with every new work location, which can include the office, the home, or the coffee shop. Your corporate data is scattered – and can be vulnerable if not properly protected.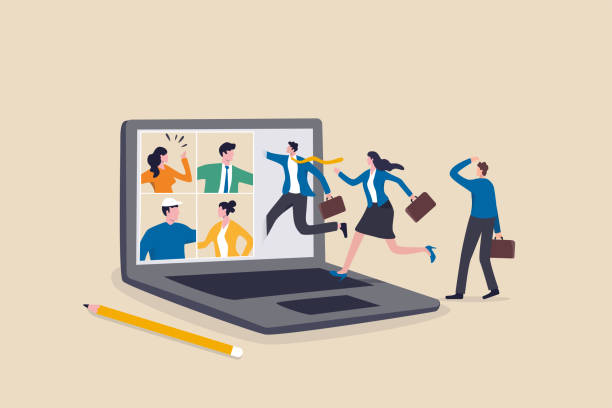 The Importance of Being Encrypted
According to IBM Data Breach Report 2021, data breach costs rose from $3.86 million to $4.25 million in 2021, the highest average total cost in the past 17 years. By leaving your data unprotected, your company could incur significant expenses that might arise from lawsuits, lost sales, and government regulation enforcement actions.
One of the best ways to reduce the risk of a data breach is to encrypt your sensitive corporate data.
May The Remote Work Force Be With You
If you think that your company might avoid a breach by keeping all its data on-premises, current employment trends suggest otherwise. A recent Gallup poll revealed that 53% of remote-capable workers expect a hybrid work environment to be the norm, and nearly a quarter of all workers anticipate they will work exclusively remotely.
Very often remote workers maintain subsets of databases on their laptops, which connect to home networks, public hotspots, and cellular data. Those databases – often built on top of Microsoft ​SQL Express – are easy targets for bad actors. Hackers usually search for unprotected file systems and data that can be easily replicated and stolen.
And large, on-premises corporate databases are not immune from attack either. Cyber-criminals can use phishing schemes or even insecure laptops as a route to database server files, which can be copied and searched for the personally identifiable information of your customers and employees.
Luckily a single solution exists that can protect both your large corporate databases and your laptop-based applications. NetLib Security® has an easy-to-deploy SQL Express solution that is one of many products under their flagship platform, Encryptionizer®, which encrypts stored data right out of the box with virtually no impact on performance. No changes to your program code are needed and it can be installed in minutes.
The Cloud Rules
Data storage utilities such as Microsoft OneDrive and Dropbox, which give employees the ability to mirror their PC folders in the cloud, are another potential vector for attacks. Ideally, you want to make sure that any data stored in the cloud is encrypted and illegible to unauthorized parties.
NetLib Security's Encryptionizer® can help there too. By encrypting data on the user's local drive, the information synchronized to the cloud is also encrypted, and therefore useless to anyone who does not share the same keys to the data.
Simplifying Security Is What We Do
NetLib Security has spent the past 20+ years developing a powerful, patented solution that starts by setting up a formidable offense which can be managed from anywhere in the world, across every environment where your data resides: physical, virtual and cloud. Our platform is geared to simplify the process for you while ensuring unprecedented levels of security are in place.
You can simplify your data security needs by utilizing Encryptionizer to satisfy your security requirements quickly, and with confidence. These days it's essential to protect the safety, integrity and confidentiality of sensitive data. NetLib Security's unique encryption solutions are an easy and cost effective way to proactively and transparently protect your data. We also understand budget considerations are a constant concern, which is why we designed an affordable data security platform to protect, manage and defend while enabling the growing areas of compliance. Protecting your data doesn't have to break the bank, but not protecting it will.
NetLib Security works closely with government agencies, healthcare organizations, small to large enterprises spanning financial services, credit card processors, distributors, and resellers to deliver a flexible data security solution to meet their ever changing needs.
For more information or to request a free evaluation visit us at www.netlibsecurity.com.
——————-
Sept 29, 2022
Originally published at: https://www.netlibsecurity.com
Copyright: NetLib Security, Inc.