You've Been Hacked: Security and the Human Element
Did you know humans can be hacked? It's called social engineering. It can happen to you, and you may not even realize it…until it is too late. Say you receive an email or a text with an urgent message: "Your bank account has been locked. Click here to reset your password," or "We are trying to deliver a package. Click here to confirm your order information." It looks legit and appears to contain the name of the business. The link is obscured and goes to a site that looks authentic, but is actually a nefarious copy. You enter your login credentials, or you click a link that downloads some malware. You've been hacked! Bad actors have infiltrated your device and your accounts. It's daunting to think about, especially when it comes to the security of your personal information.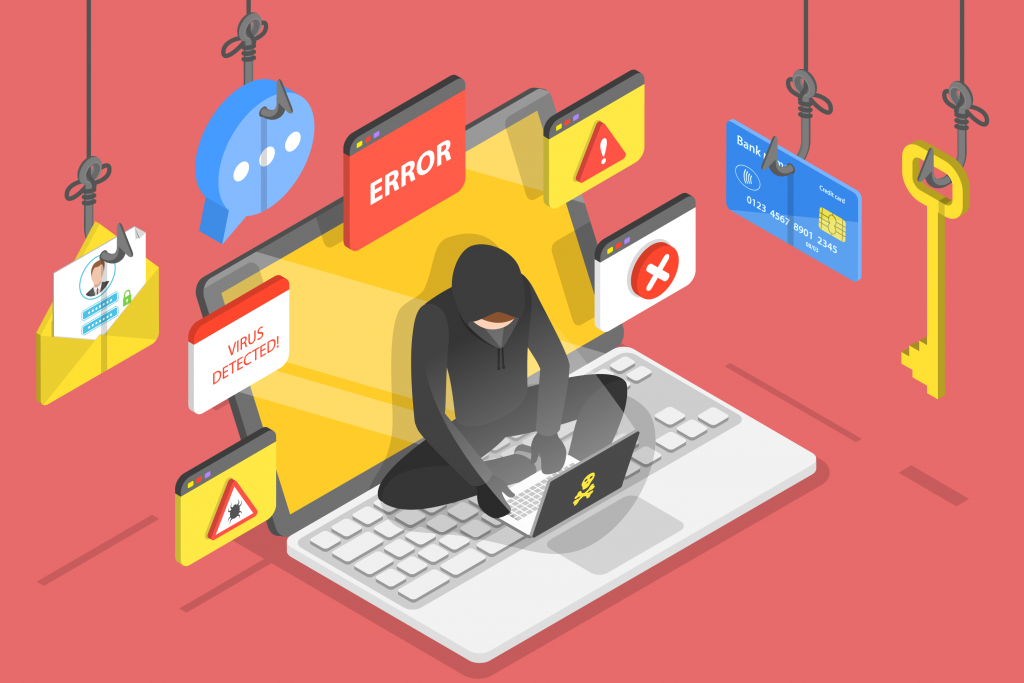 Let's talk security
In the context of information security, social engineering refers to the psychological manipulation of individuals, leading them to carry out certain actions or divulge confidential information. Information security is about people, yet in most organizations protection remains focused on technical countermeasures. The human element is a critical component in the majority of successful attacks on systems. Through careful analysis and preparedness of your data security readiness, you will be better equipped to understand, measure, manage and develop countermeasures to proactively counter these attacks.
Identify the weak link in the chain
In our end of year review for 2022, we introduced the concept of "hacking the human." Social engineering schemes exploit human ignorance to trick employees into opening the door for cyber criminals. At NetLib Security, we recognize the mounting pressures organizations face keeping their data safe from not only external but internal risks. We work with companies of all sizes to develop and execute a formidable data security plan that minimizes the risk for human error by limiting the number of people with access to sensitive data.
According to Verizon's 2022 Data Breach Investigation Report, 82% of data breaches are attributable to human error. Fields like healthcare, finance, and education are of most concern. These sectors deal with especially critical information that significantly impacts people's lives. Theft of this data also affects an organization's reputation and financial standing. As data breaches, ransomware attacks, and phishing schemes continue to rise, it's crucial to stay vigilant and prepared.
Targeting your data is the top prize
Cyber criminals can easily gather publicly available information about a person from various sources, such as social media. Pairing this data with social engineering techniques, most notably phishing, thus remains one of the most common methods of cyber attack. Phishing kits are readily available for as little as $10, while the potential rewards may be astronomically greater.
The IBM 2022 Cost of a Data Breach report reveals that the average cost of a social engineering incident was $4.1 million. Even large businesses and other organizations with seemingly endless resources should be concerned, given it takes companies an average of 270 days to identify and contain a socially engineered breach. In the IC3's Internet Crime Report, the total cost associated with compromised emails was almost $2.4 billion.
This does not bode well for organizations that face an average of two social engineering attacks per day. Trying to combat this flurry of activity emphasizes the critical importance of being prepared: knowing where your data is, who has access to it, what data is being collected, how long it is stored, how it is disposed of, and how it is protected.
When the time comes, you don't want to fall into the nearly half of all reported incidents where sensitive data is exposed. Personally identifiable information (PII), protected health information (PHI), and login credentials are some of the most valuable goods to hackers, who have no qualms exploiting unwitting people to collect their treasure.
Make a plan
Employee training has become a standard practice to stem the tide, aiming to educate staff in the best cyber hygiene practices. Despite these efforts, social engineering has lost none of its potency. Human error is an inherent vulnerability that continues to be exploited by cyber criminals, who are well aware of this weak link. Up to 90% of cyber attacks target the human element, rather than technical vulnerabilities. As long as people make mistakes, which is inevitable, there will be a need for other preventative measures. The human element is a big part of the machine, so businesses need to employ a range of protective measures when a human is hacked.
NetLib Security can help
Encryption is a critical safeguard for protecting your sensitive data, and NetLib Security's Encryptionizer solution is designed to mitigate the risk inherently posed by the human factor. Our Encryptionizer Key Manager (EKM) also provides robust centralized key management across all environments: physical, virtual and cloud. EKM empowers administrators to help meet privacy and compliance standards with ease and clarity of control. Generating, distributing, storing, rotating, and disposing of encryption keys are all made simple with our solution. NetLib Security's EKM is also compatible with all Encryptionizer products.
In the event an employee falls for a hacker's tricks and grants unauthorized access, your data will remain indecipherable and useless. The sensitive data stays safe from theft behind a layer of transparent data encryption. Key management is an essential element in this framework of encryption and data security, and Encryptionizer is there to simplify the process for you.
About NetLib Security
NetLib Security has spent the past 20+ years developing a powerful, patented solution that starts by setting up a formidable offense for every environment where your data resides: physical, virtual and cloud. Our platform simplifies the process while ensuring high levels of security.
Simplify your data security needs. Encryptionizer is easy to deploy. It is a cost-effective way to proactively and transparently protect your sensitive data that allows you to quickly and confidently meet your security requirements. With budget considerations in mind, we have designed an affordable data security platform that protects, manages, and defends your data, while responding to the ever changing compliance requirements.
Data breaches are expensive. Security does not have to be.
NetLib Security works with government agencies, healthcare organizations, small to large enterprises, financial services, credit card processors, distributors, and resellers to provide a flexible data security solution that meets their evolving needs. To learn more or request a free evaluation visit us at www.netlibsecurity.com.