HIPAA Omnibus and HITECH Compliance Software
NetLib Security makes

HIPAA and HITECH data compliance easy.

At NetLib Security, we understand ensuring the confidentiality and security of your patients' data is of utmost importance to the future of your healthcare organization. Our healthcare data encryption platform delivers unprecedented data security while ensuring business stability, reputation and compliance.

While cybersecurity threats cannot be completely eliminated, NetLib Security can provide you with tools to protect and defend against them.
How NetLib Security Can Help Protect Patient Data?
Compliance has become an increasingly important part of cybersecurity programs for every business and organization. NetLib Security's patented data security platform, Encryptionizer, can execute HIPAA and HITECH compliance strategies to protect PHI and provide electronic health records security. Encrypting confidential patient data, medical records, PHI (Personal Health Information) and electronic health records (EHR) is strongly recommended for HIPAA and HITECH compliance.
NetLib's Encryptionizer transparently encrypts your data across physical, virtual and cloud environments while maintaining business stability with virtually no impact on performance.
Who is Healthcare Data Encryption For?
Commercial Healthcare Developers
Developers of healthcare related software can incorporate NetLib's Encryptionizer to transparently encrypt and protect patient data of their clients.  NetLib's Encryptionizer also protects developers' own intellectual property built into their applications and databases.
Medical Device Encryption
Recent attacks on healthcare organizations and the discovery of multiple new vulnerabilities highlight the need to make meaningful improvements to protect patient data. NetLib's Encryptionizer data security technology can be built into new devices and systems, or can be used to protect legacy devices already in the field.
Other Healthcare Entities
Health Plans — including health insurance companies, HMOs, company health plans, and certain government programs that pay for health care, such as Medicare and Medicaid must follow the HIPAA and HITECH regulations.
Most Health Care Providers — those that conduct certain business electronically, such as electronically billing your health insurance—including most doctors, clinics, hospitals, psychologists, chiropractors, nursing homes, pharmacies, and dentists must follow the HIPAA and HITECH regulations.
Health Care Clearinghouses — entities that process nonstandard health information they receive from another entity into a standard (i.e., standard electronic format or data content), or vice versa must follow the HIPAA and HITECH regulations.
Check out our Healthcare Industry Data Security Diagnostic Checklist (PDF).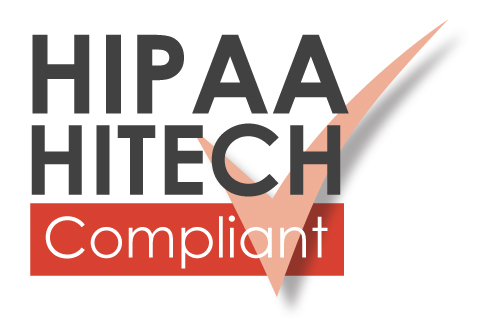 NetLib Security's Encryptionizer can help you protect your data and achieve Compliance. You can choose the NetLib Security's Encryptionizer product that's best for you.  For more information, complete the form below.  Or Request a free fully functional evaluation today!