HIPAA Omnibus and HITECH Compliance Software
NetLib Security

's compliance software helps your company comply with HIPAA Omnibus and HITECH

Encrypting confidential patient data, medical records, PHI (Personal Health Information) and electronic health records (EHR) is strongly recommended to comply with HIPAA Omnibus and HITECH. NetLib's Encryptionizer helps you support the AS provisions and has become an increasingly integral component for companies executing HIPAA and HITECH compliance strategies to protect PHI and provide electronic health records security.
Commercial Developers
Developers of health care related software incorporate Encryptionizer transparent encryption protection to safeguard patient data of their clients, as well as to protect their own intellectual property built into their applications and databases.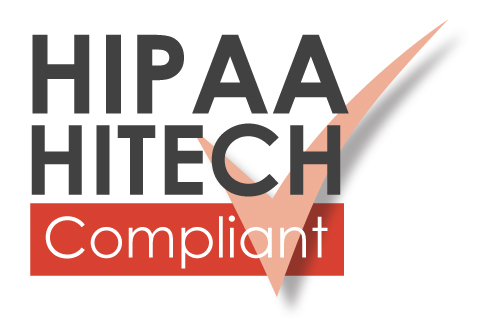 What is HIPAA Omnibus?
HIPAA (The Health Insurance Portability and Accountability Act) was enacted by the U.S. Congress in 1996. Title II of HIPAA, known as the Administrative Simplification (AS) provisions, requires the establishment of national standards for electronic health care transactions and national identifiers for providers, health insurance plans, and employers.
What is HITECH?
The HITECH Act (The Health Information Technology for Economic and Clinical Health Act) was signed into law on February 17, 2009, to promote the adoption and meaningful use of health information technology. Subtitle D of the HITECH Act addresses the privacy and security concerns associated with the electronic transmission of health information, in part, through several provisions that strengthen the civil and criminal enforcement of the HIPAA Omnibus rules. Penalties for unsecured PHI can go up to $250,000 with repeat violations extending up to $1.5 million.
Who Must Follow HIPAA and HITECH?
Entities that must follow the HIPAA regulations are called covered entities. Covered entities include:
Health Plans —  including health insurance companies, HMOs, company health plans, and certain government programs that pay for health care, such as Medicare and Medicaid.
Most Health Care Providers — those that conduct certain business electronically, such as electronically billing your health insurance—including most doctors, clinics, hospitals, psychologists, chiropractors, nursing homes, pharmacies, and dentists.
Health Care Clearinghouses — entities that process nonstandard health information they receive from another entity into a standard (i.e., standard electronic format or data content), or vice versa.
NetLib Security's Encryptionizer can help you protect your data and achieve Compliance. You can choose the NetLib Security's Encryptionizer product that's best for you. How it works. Check out our Healthcare Industry Data Security Diagnostic Checklist (PDF).