NetLib Partner's
Alliance Partners
Townsend Security


Helping Organizations Meet Compliance Requirements. For over 20 years Townsend Security has been committed in working with our customers to drive innovation in the rapidly evolving field of data encryption and key management.
Industry Partners
Healthcare/Electronic Medical Records
Newport Credentialing Solutions


Newport simplifies the credentialing process so you can deliver better clinical care and financial outcomes. Our cloud-based credentialing software and IT enabled services provide you with the tools and services needed to "Take Control" of your credentialing life cycle.
Channel Partners
CIS Corporate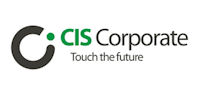 CIS Corporate is the largest company in Latin America focused on Enterprise Performance Management. We have over 20 years experience collaborating with providers of best of class software. We have more than 300 clients in different industries in Latin America. Nowadays we are part of the Intellego group, with over 760 collaborators including specialized consultants and leaders in BI and Information Management.
ESBD(European Software Business Development)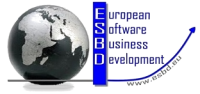 ESBD specializes in the distribution of security software in the financial sector and is dedicated to offering their customers a broad selection of stable and effective solutions.ESBD is constantly monitoring changes in regulatory controls (Bâle 3, PCI DSS, HIPAA, LSF…) and advances in the market for security products. This unceasing curiosity enables ESBD to offer its customers a set of complementary solutions that constitute a logical and high-quality offering. ESBD works with organizations in EMEA.
SH Government Solutions


SH Government Solutions serves in either a Prime or Sub-contractor relationship with several of the most innovative small IT companies in the US. SH Government Solution provides both an opportunity for government entities meet their mandated small business and veteran owned business set-asides while providing access to private sector solutions not normally listed on government contracting schedules.
Technology Partners
Vision Solutions


Vision Solutions is the premiere provider of high availability and disaster recovery, migration and cross-platform data sharing solutions for Windows¨, Linux¨, AIX¨, and Cloud Computing markets. Our Double-Take¨ brand enables organizations from SMB to enterprise to affordably and efficiently protect data, systems and applications with a product that have been trusted for over 22 years.
Microsoft

Microsoft is dedicated to ensuring a high level of satisfaction among their customers and partners. Customer and Partner Experience (CPE) is a company-wide strategy to increase customer satisfaction and improve experiences with our products, programs, and services. Through annual surveys and product feedback efforts like the Customer Experience Improvement Program, Microsoft continues to listen and respond to their customers and partners.
Mimics, Inc.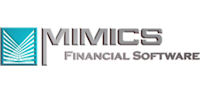 MIMICS, Inc. provides financial software to the financial services industry in the U.S. and overseas. For over 35 years, MIMICS has been offering high quality products that are cost-effective and flexible, and MIMICS clients represent banks, brokerage firms, fund managers, insurance companies and central banks. MIMICS develop and supports software products for financial planning, accounting, and operations software.
Consulting Partners
Jassing Consulting


Jassing Consulting has over ten years experience in deploying and customizing Encryptionizer in a wide variety of situations, from server to desktop. Contact them today for all your Encryptionizer deployment and customization needs.