NetLib Security Partners
Channel Partners
ExSystem

ExSystem is our new partner for Mexico, Central America and South America. Specializing in data security solutions. Contact them directly for sales and support if you are in one of these territories.
ESBD(European Software Business Development)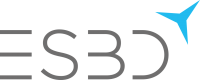 ESBD specializes in the distribution of security software in the financial sector and is dedicated to offering their customers a broad selection of stable and effective solutions.ESBD is constantly monitoring changes in regulatory controls (Bâle 3, PCI DSS, HIPAA, LSF…) and advances in the market for security products. This unceasing curiosity enables ESBD to offer its customers a set of complementary solutions that constitute a logical and high-quality offering. ESBD works with organizations in EMEA.
Alliance Partners
Townsend Security


Helping Organizations Meet Compliance Requirements. For over 20 years Townsend Security has been committed in working with our customers to drive innovation in the rapidly evolving field of data encryption and key management.

Technology Partners
Microsoft

Microsoft is dedicated to ensuring a high level of satisfaction among their customers and partners. Customer and Partner Experience (CPE) is a company-wide strategy to increase customer satisfaction and improve experiences with our products, programs, and services. Through annual surveys and product feedback efforts like the Customer Experience Improvement Program, Microsoft continues to listen and respond to their customers and partners.
Mimics, Inc.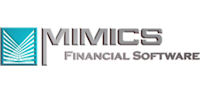 MIMICS, Inc. provides financial software to the financial services industry in the U.S. and overseas. For over 35 years, MIMICS has been offering high quality products that are cost-effective and flexible, and MIMICS clients represent banks, brokerage firms, fund managers, insurance companies and central banks. MIMICS develop and supports software products for financial planning, accounting, and operations software.
Industry Partners
Healthcare/Electronic Medical Records
Newport Credentialing Solutions


Newport simplifies the credentialing process so you can deliver better clinical care and financial outcomes. Our cloud-based credentialing software and IT enabled services provide you with the tools and services needed to "Take Control" of your credentialing life cycle.