Data Security Best Practices For Businesses in 2022
Cybersecurity is more important today than ever before. It is imperative that security policies are made and reviewed now before there is a breach. With over 20 years as a pioneer in data security, below are proven best practices we, at NetLib Security, have compiled to help you simplify security and transparently protect stored data while meeting compliance requirements.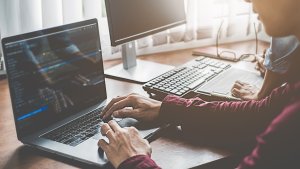 In this article, we will cover the following key areas:
If you are new to encryption or want to brush up on the basics check out our Free Beginner's Guide to Encryption!

Have a Data Security Policy in Place
A recent study from Insight and IDG Research revealed that, at a top level, 78% of companies lack confidence in their company's IT security posture and believe that it should be improved. Of the respondents in this study, 32% stated that they're least confident in their organization's security roadmap, followed by 30% who have least amount of confidence in security related technology and tools. For a strong data security policy, ask yourself the following questions:
What is our incident response strategy if and when we are breached?
What are our security procedures for our employees? When was the last time we required training?
What sort of data backup and recovery measures do we have in place?
Where is our data used and stored? What protections are necessary?
Which areas are most at risk?
Which bits of data are really necessary for our operations?
What are our procedures for disposing any data that is no longer in use?
Which privacy and compliance regulations are we required to follow?
If you implement and review such strategies before a breach, your company will be better positioned to combat any threats.

Know Who Has Access
Who can access which parts of your network? Start from a "Zero Trust" security stance, only add the rights and privileges to data on an as-needed basis. All employees should be up to speed with the organization's security policies and strategies. Develop and require training and support on best practices to keep data safe and organized. Establish a process for behavior and regularly audit to identify flaws and vulnerabilities. Remember, insider threats and human error are frequent sources of data security incidents, so don't let it be your weak spot. With these regular audits and the help of NetLib Security's Encryptionizer, the security of your company's data is one less thing you need to worry about.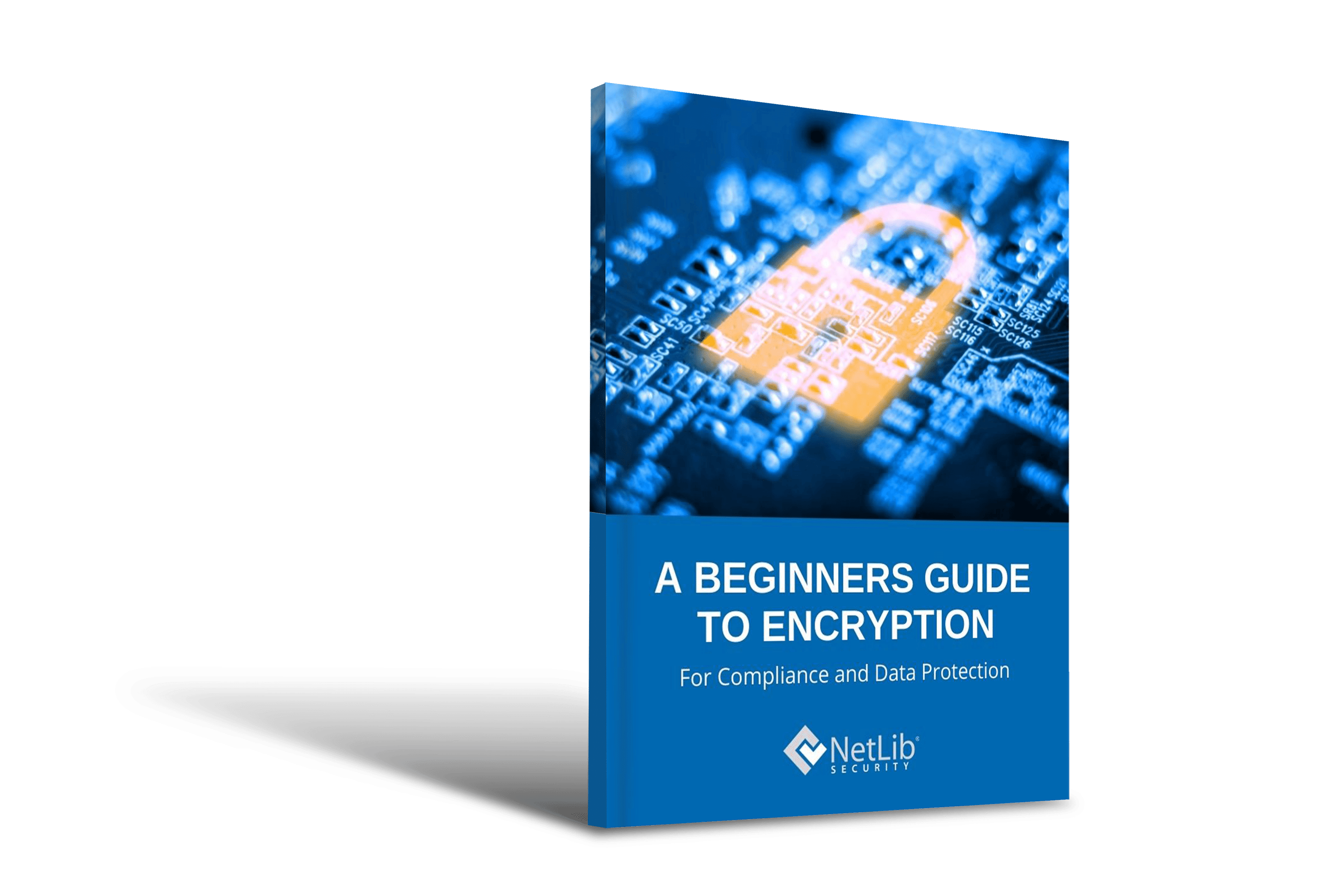 FREE BEGINNER'S GUIDE
TO ENCRYPTION
Defend the Network
Network security is a leading concern for every business owner from CIOs to network administrators. Now comes the issue of actually defending the network and the prize: the data stored on your corporate servers, computers and connected devices. At both the perimeter and endpoint, deploy the standard lines of defense at the very least. A firewall is a primary security device — computer hardware or software — that can help protect your network by filtering traffic and blocking outsiders from gaining unauthorized access to stored data on your computer or connected devices. Implement endpoint and server based antivirus software to monitor threats. These tools should be updated and maintained regularly to identify and protect against emerging threats. Make sure any external and connected devices that access the network are also secure.

Encrypt Your Data
The last line of defense is encryption. As strong as your perimeter defenses may be, if an intruder gets through the perimeter, encrypting the stored data becomes all the more crucial. Even if the data get stolen, it proves completely useless if the data are indecipherable.
You might assume data encryption is a tool that everyone already utilizes, a no-brainer, and yet, as an example, this 2020 article by IoT Now estimates that 98% of Internet of Things (IoT) data are unencrypted. This suggests that a vast majority of the incidents where unencrypted databases were improperly accessed or stolen were preventable occurrences. It happens much more often than it should. By implementing NetLib Security's Encryptionizer solution you can ensure you don't fall prey to this vulnerability. You can avoid becoming another statistic by guaranteeing your data is protected and secure!
Another often overlooked area for vulnerabilities are Legacy Systems. Outdated or legacy systems and applications are a critical target for hackers. When security flaws are discovered in legacy software, they are widely published on security blogs and in industry journals. While it is important to update security professionals about these vulnerabilities, hackers are also receiving a free education. In the case of legacy systems, cyber criminals have had years to perfect tools for exploiting well-known flaws. Encryptionizer makes it easy to protect legacy system data with no code changes needed. You can deploy data encryption even when you no longer have access to the source code.

Invest in Data Security
According to Cisco's Data Privacy Benchmark Study 2021, those who invest in data security and privacy see a very attractive return on their investments. Thirty-five percent of organizations in the study stated that they are seeing benefits at least 2x spend. This equates to financial and temporal effectiveness at preventing breaches and mitigating damages in the instance that one occurs.
With the continually changing industry standards and laws, merely striving for base-level compliance is a recipe for failure. Taking the approach of checking the boxes to avoid fines will not help your company in the long run. In today's world, consumers are continually more concerned with how their data is guarded. Trust is valuable. Protecting your customers' data is crucial.
You can not guarantee 100% data security. By following the guidelines stated above, you can be one step closer to a data security policy that gives you and your customers peace of mind.
About NetLib Security, Inc.
NetLib Security has spent the past 20+ years developing a powerful, patented solution that starts by setting up a formidable offense that can be managed from anywhere in the world, across every environment where your data resides: physical, virtual and cloud. Our platform is geared to simplify the process for you while ensuring unprecedented levels of security are in place.
We also understand budget considerations are a constant concern and why we designed an affordable data security platform to protect, manage and defend while enabling the growing areas of compliance. Protecting your data doesn't have to break the bank but not protecting it will.
NetLib Security works closely with government agencies, healthcare organizations, small to large enterprises spanning financial services, credit card processors, distributors and resellers to deliver a flexible data security solution to meet their ever changing needs.
——————-
Jan 17, 2022
Originally published at: https://www.netlibsecurity.com
Copyright: NetLib Security, Inc.