Privacy Laws in 2022
What's New?
COVID-19 has impacted not only our personal and professional lives, but has also continued to affect every industry, whether directly or indirectly. As our routines have moved to a "new normal" of remote work and online processes, the need for online security has expanded greatly. More states have begun to expand security regulations as consumers increasingly demand greater privacy protections. Traditionally, California, with their CCPA legislation, has led the charge of implementing additional consumer privacy regulations. However, Bloomberg Law reports that 2022 is predicted to be a busy year for privacy, as many other states are anticipated to introduce new legislation. The Uniform Law Commission voted to approve the Uniform Personal Data Protection Act in July of 2021 with the goal of standardizing data protection laws across the US. This bill is designed to provide consistency amongst state laws in regard to privacy.
Non-Compliance Will Cost You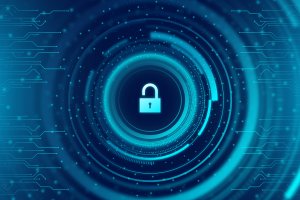 In 2020, the US health insurance company Anthem agreed to pay a group of states $39.5M to settle claims that they had failed to safeguard patients' data. Although Anthem refused to accept blame, this was just the latest in a series of rulings against the company. Anthem suffered a data breach in 2015 that impacted 79 million people. Hackers were able to access names, birthdates, social security numbers, and medical IDs. In 2018, Anthem was fined $16M by the US Department of Health and Human Services for HIPAA violations. This fine was only the tip of the iceberg as Anthem had to pay $115M to settle a class-action lawsuit related to the breach. These costs could have been avoided had Anthem taken precautionary measures to comply with HIPAA and other privacy laws.
Plan Ahead
Companies should plan ahead as these compliance regulations will continue to sprout up throughout the world in the coming years. Staying ahead of the curve allows companies to save money in the long run and avoid the financial and reputation-destroying costs of data breaches. The Wall Street Journal survey of compliance professionals found that 90% of companies say they have experienced new risks or that the existing risks have been exacerbated by COVID-19, which suggests that protecting your data is even more important than before.
There are several steps companies can take to help protect their organizations and data. For more information on data security best practices for businesses, check out our earlier article regarding Data Security Best Practices for Businesses in 2022.
Ensure Compliance in 2022
Understanding compliance is critical to creating stronger, more comprehensive data security plans for every organization. As government regulations change, understanding the new legal and financial ramifications can be a cumbersome and expensive process. Compliance and data security cannot be overlooked as organizations work toward staying current with the latest trends.
Virtually every privacy law requires corporations to secure customer data. Encrypting customer information is an important tool to protect against theft and exposure.
NetLib Security's data security platform is an important part of the process and takes the guesswork out of meeting the ever-changing compliance landscape. We provide the key components for the standard encryption protection protocol necessary for businesses to meet compliance requirements for PCI, GDPR, HIPAA Omnibus/HiTECH and FIPS 140-2 across the enterprise in physical, virtual and cloud environments.
In addition to securing data for large, medium and small organizations and government agencies, we also enable application developers to make their applications compliant while protecting their intellectual property and distributed applications.
For those who still need to ensure compliance with GDPR or other standards, NetLib Security's powerful flagship platform, Encryptionizer offers an effective path forward, encrypting your stored data to meet the requirements of the various regulations: increased accountability for firms that handle people's personal data, mandatory implementation of plans for breach notification and privacy by design, with no changes to your program code. Encryptionizer can help prevent the bad actors from accessing sensitive data, as well as keep the regulations from becoming punishments.
About NetLib Security
NetLib Security has spent the past 20+ years developing a powerful, patented solution that starts by setting up a formidable offense which can be managed from anywhere in the world, across every environment where your data resides: physical, virtual and cloud. Our platform is geared to simplify the process for you while ensuring unprecedented levels of security are in place.
We also understand budget considerations are a constant concern and why we designed an affordable data security platform to protect, manage and defend while enabling the growing areas of compliance. Protecting your data doesn't have to break the bank, but not protecting it will.
NetLib Security works closely with government agencies, healthcare organizations, small to large enterprises spanning financial services, credit card processors, distributors and resellers to deliver a flexible data security solution to meet their ever changing needs.
——————-
Mar 1, 2022
Originally published at: https://www.netlibsecurity.com
Copyright: NetLib Security, Inc.